FIABCI USA News-60 Years of Consulting with the UN
FIABCI celebrates 60 years of consulting with the Economic and Social Council of the United Nations.
On July 21, 1954 FIABCI obtained Consultative Status with the Economic and Social Council (ECOSOC) of the United Nations. For 60 years now FIABCI has contributed to the development of the property profession through working with ECOSOC and other branches of the UN including UN Habitat, the Economic Commission for Europe and most recently the UN Global Compact.
Below is a copy of our newsletter from 1999 celebrating the annual UN Luncheon – a tradition that will continue next spring.
FIABCI Mission Statement
To open the international community to our members on a local, national and international level so that they may develop a broad base of rea estate contacts that will translate into increased business opportunities and ultimately financial success.
Another Sold Out UN Luncheon
In conjunction with our fall business meetings in New York, FIABCI-USA held its annual luncheon October 14, 1999 at the United Nations, featuring special keynote speaker Ambassador David Aaron, Under Secretary for International Trade, U.S. Dept. Of Commerce.
The annual luncheon celebrates FIABCI-USA's Special Category II Consulting Status to the Economic and Social Council of the United Nations. More than 120 FIABCI-USA members and their guests listened as Ambassador Aaron discussed the importance of international housing finance, and stressed the role of real estate services in the global economy.
"International trade has been responsible for one third of the total growth of the U.S. economy, and has tripled since 1986," Aaron said. "The trade deficit last year was $170,000 billion and would have been much worse without services," which includes real estate. Aaron, a strong advocate for home ownership, acknowledged the important role the real estate industry has played and will continue to play in the international market. "Home ownership has been called the American Dream…and I want to talk to you today about exporting that dream to the rest of the world. Home ownership is an investment in society. So, if we facilitate home ownership among our trading partners, we contribute to the democratization efforts and to strengthening their societies."
Aaron went on to say that factors such as the increased annual population growth of some larger countries like Brazil, China, and India along with the increased integration of the European Union will all figure significantly into the changing landscape of buying, selling, and financing homes around the world. He urged the audience to pay attention not only to the emerging markets but to our long standing trading partners as well.
Ambassador Aaron also provided attendees and FIABCI-USA members with a handout that summarizes contact information and ways the U.S. Department of Commerce's International Trade Administration can help you and your U.S. clients in business outside the U.S.
Call Ruth Kruger today for your international real estate needs. 970-404-4000
International Real Estate Summit Beijing, China
Ruth Goes to China to Conduct International Real Estate and Business
During the first weeks of July I joined the FIABCI-US Chapter in Beijing, China for an international real estate summit.  Fellow delegates of FIABCI US Chapter included:
Edward Alford from Boston, MA. Edward is President of FIABCI-USA and owner of Advanced Global Realty.
Maire Rosel from Park City, UT. Maire is the FIABCI-USA Treasurer and associate broker with Summit Sotheby's International Realty.
Elizabeth Davidson from Seattle, WA. Elizabeth is the FIABCI-USA Vice President and broker with Realogics Sotheby's International Realty.
Nancy Suvarnamai from Chicago, IL. Nancy is the owner of Century 21 S.G.R. Inc.
John Krolick from Lake Tahoe, Nevada. John is the owner of Alpine Realty International.
Dano Sayles from Maui, Hawaii. Owner of RE/MAX Lifestyle.
As you may know, this was one of my many international business trips with FIABCI. I was excited to be in Asia and explore new business opportunities and make new relationships.  Here are diary entries from the trip:
The Temple of Heaven
The Chinese have a long and rich history in its people and land. With  a deep appreciation for the elegant traditions and ancient sites, we toured The Temple of Heaven.  It is a spectacular example of history and culture.  Constructed between 1406 and 1420 during the reign of Emperor Yongle and followed by the Jiajing Emperor in the 16th century. The temple's primary purpose was for the annual pilgrimage to the temple for the purpose of the yearly prayer to heaven for a good harvest by the Emperors of the Ming and Quing dynasties.
Getting to the temple we chose  to ride the Chinese subway system, a cultural experience in itself. The Beijing Subway is a busy hub packed full of people, but is well organized with 3 levels underground making it an excellent way to get around town, and avoiding the heavy traffic.
FIABCI-USA CIREAA Meeting
C.I.R.E.A.A. (China Institute for Real Estate Appraisers and Agents) is the governing body for real estate agents and appraisers for all of China.  Secretary General FIABCI-USA, Bill Endsley, did a presentation on the cooperation between China, the US and FIABCI to 300 Chinese real estate brokers. We were privileged to meet with these leaders of the most influential real estate organization of in China; president, Du Juan, the vice president, Peng Xiaoping, and the President of Guangzhou Association of Real Estate Agents, LIAO Junping (Patrick) and their helpful staff.  We were asked to respond to the current downturn in the Chinese real estate market and give suggestions as to how we thought they could help with their market recovery.
Sales in the Chinese market have dropped by 30%. Sales were 11,000 units sold per month; they are now 7,000-8,000 units.
CIREAA called upon FIABCI USA to discuss how we, as an industry, weathered the US housing downturn in 2008 and the subsequent years. Our discussion continued in the following days. It was an incredible opportunity to meet with the leaders of the industry on the current issues they face and share ideas and experiences. We were honored to share our trials and successes. China is behind the US in their real estate dealings and hopefully our leadership can assist the Chinese real estate market to the road of recovery.
Homelink Real Estate Agency Co. Ltd.
Homelink began 13 years ago and has grown into the Beijing power house for real estate due to their technology based approach. The company is able to drive massive amounts of their target market to their website and get buyers directly to their properties while representing each transaction.  They have 30,000 agents in 1,500 offices making Homelink a strong leader with 50% of the market share in Beijing. Their high tech headquarters spans 3 floors in a very attractive high rise.
We visited various departments and met with Branding Director, Donghua Xu. We discussed ways that we can help each other with referrals. This strong real estate company emphasizes reaching your clients at the earliest possible stage through technology.
The Beijing Business District and Dinner
After a busy day of meetings and exploring the business district of Beijing we enjoyed a round table hot pot dinner. A hot pot consists of an assortment of meats in boiling spiced water. It's a unique way to cook and flavor your food communally.  We each had our own hot pot with all kinds of delicious choices spun in a lazy susan type circle around the center of the table offering many meats and vegetables.
The Silk Road
The Silk Road is known by international tourists for their wide selection of affordable goods and apparel, jewelry and leather goods. The Silk Road is located in the Chaoyang District of Beijing that accommodates over 1,700 retail vendors on 5 floors of tiny shops and galleries. We spent a morning shopping, browsing and negotiating for best prices.  If you know me you know I consider shopping a world class sport.  We were in the olympics of shopping, not for the faint of heart.
B.A. & 515 J Group
After the Silk Road we met with 515J Group, a real estate service company. 515J Group specializes in selling and apartment rentals they accommodate European and American customers as well as a large market of Chinese. The company was founded in 2000 and is based in Beijing as a subsidiary of B.A. Consulting. We learned how the company operates with a sophisticated system of doing business and discussed the specific markets of interest in the US.  I was there to introduce them to the Colorado market and the benefits of Colorado over the east and west coasts cities they are used to marketing.
After our initial introduction we set up a follow up meeting with B.A. &5i5j group in a more intimate setting to hash out what real estate services with their international division might best suit us. Upon arrival we were greeted by Blake and led to their conference room where we chatted until we broke for lunch at the Hong Kong style restaurant in the lobby of their professional building. We dined on Shanghai noodles, pork shumai, shrimp dumplings and garlic cabbage with oyster sauce. We even tried spicy beef stomach.
Returning to their office for a more detailed discussion on working together to create lasting and beneficial relationships between our companies. The meetings went well and we forged a working relationship. Working with a group of smart and business savvy professionals here in Beijing will increase or global exposure.  We will continue to solidify our new relationship sharing information on our we our listings and projects of interest.  They will feature our properties and businesses for sale on their website and search for Chinese buyers for Colorado. We have built a foundation for future business with these very active hard working brokers.
798 Art Zone
Located in the Dashanzi Zone,  an old industrial section of Beijing that has been transformed into an expressive artist zone. The area was named for the 798 factory that operated there in the 1950s, the art zone covers 0.6 square km and is a fascinating place to immerse yourself.  I would suggest anyone headed to Beijing may want to spend at least half a day here.  It is dedicated to art created by a culture far different from ours in the United States and is full of creative ideas along with great traditional art.This art zone frequently holds international art exhibitions and art events as well as fashion shows. The festival seeks to expand the growing reputation and influence of the art zone and cultivate modern art. They have a lively festival that takes place very year at the end of April to the end of May since 2006. We were exposed to the modern art of China!
CIREAA Power Dinner
FIABCI-US Delegates were invited by CIREAA (Chinese Institute of Real Estate Agents and Appraisers) to further discuss the ways we can help one another. When we arrived at The Grand Mansion we were whisked away to VIP room 202. Ushered up a grand staircase lined with  hundreds of buddhas back lit in each of their own displays boxes, our hosts rolled out the red carpet. We sat at a table designed for 20 with rotating  center filled with the larges  display of red roses I have ever seen. We were treated to  different courses and delicacies for some time into the evening.  We discussed how China can best move into their next cycle of growth. We suggested developing an MLS system with exclusive rights to sell along with some great technological ideas.
Preston Kuo-Chinese Business Innovator
Dano Sayles introduced us to his friend from California working in China, Preston is the son of a prominent manufacturing family in China with military connections.  He focuses on establishing guanxi amount International companies in China. Guanxi is a set of guiding principles for performing business in Asia culture. Best described as the basic dynamic in personalized networks of influence, guanxi is personified by trust, connections and relationships. Preston's company is China Foundations. China Foundations has consulted clients such as Walmart and Tesla. Preston specializes in facilitating business ventures in Asia.  He is a fascinating young man working in China for 11 years and has lived there for the past 9.  Anyone headed to China to do business may want to contact Preston for some intensive training.
After a week of networking and meetings we headed to a highly recommended foot massage spa. We donned ceremonial garb and relaxed in private rooms. Chinese massage involved the use of suction cups and drums to beat the toxins out of the body. Afterwards we selected a restaurant full of happy diners and more individual hot pot delicacies.
I packed my bags after a successful international real estate summit, returning to Aspen to cultivate the market for Chinese buyers.
For interest in international real estate please call Ruth Kruger at 970-404-4000
Perks for International Investors EB5 Visas
The EB-5 visa category was created by Congress in the Immigration Act of 1990 to encourage the flow of foreign capital into the U.S. economy and to create jobs for U.S. workers. There are 10,000 available visas in the EB-5 visa category annually, 3,000 of which are reserved for foreign investors who want to participate in an EB-5 pilot program designed for targeted investments in approved regional areas.
The Benefits to the foreign investor are:
The EB-5 Visa holder and their qualifying family members (spouse and unmarried, minor children) receive a "conditional" green card.
After two years, if the investor has complied with the terms and conditions in the original EB-5 Investment Visa application, he or she can apply for an "unconditional" green card.
EB-5 investors and their families can live anywhere in the U.S.
The EB5 visa category allows investors to retire to the USA.
In a Regional Center program the applicant does not need to manage the day-to-day affairs of a business and does not need to be sole investor.
The requirements are:
The applicant must establish a business or invest in an existing business which was created or restructured after November 19, 1990.
The foreign investor must have invested $1 million (or $500,000 if investing in a USCIS designated regional center) in the business.
The business must create at least 10 full-time jobs for U.S. workers.
The EB-5 investor must demonstrate that the investment capital was "lawfully gained" and the required capital is at risk for investment purposes.
The investor must enter the United States within 180 days of visa issuance.
The EB-5 visa holder is not required to be physically in the U.S. for any given amount of time, but must demonstrate the "intent" to be a resident. This includes:
Renting or buying a home
Opening bank accounts
Obtaining a social security number
Obtaining a driver's license
Paying applicable taxes
For interest in international real estate please call Ruth Kruger at 970-404-4000
Colorado Ranked 9th Happiest States to Live
Last week, Gallup released the results of a poll asking Americans how they feel about living in their home states. The results left us with one thought — a pretty state is a happy state.
You see, the states with the largest percentage of residents who believe their state is the "best or one of the best places to live" also happen to be the states with some of the grandest, most beautiful natural scenery in America. They're the states we'd love to visit any day.
Check out photos of the happiest states below. Did yours make the list?
1. Montana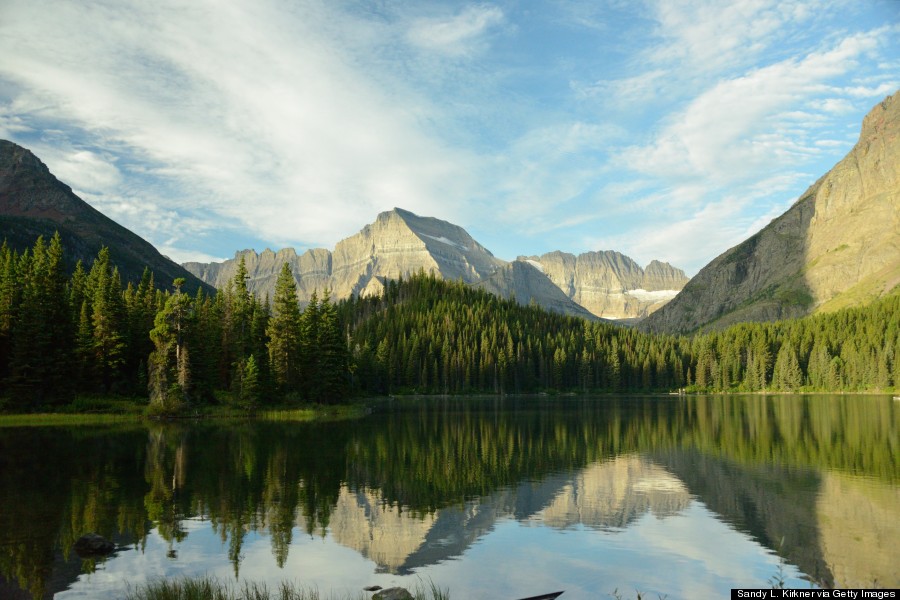 2. Alaska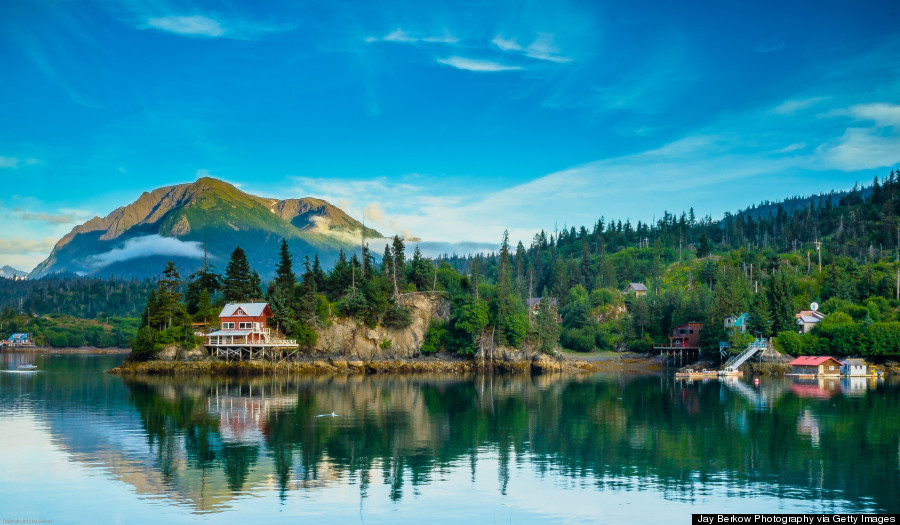 3. Utah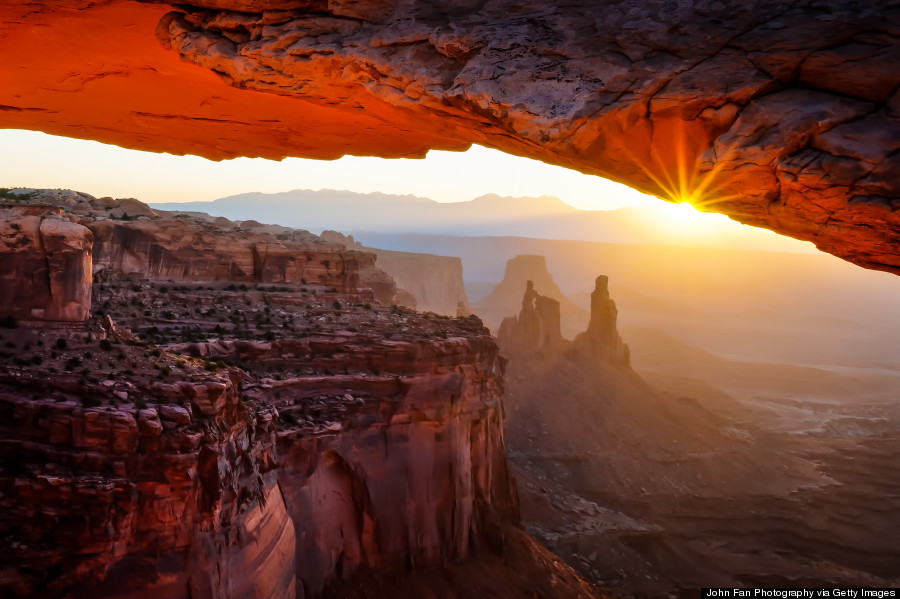 4. Wyoming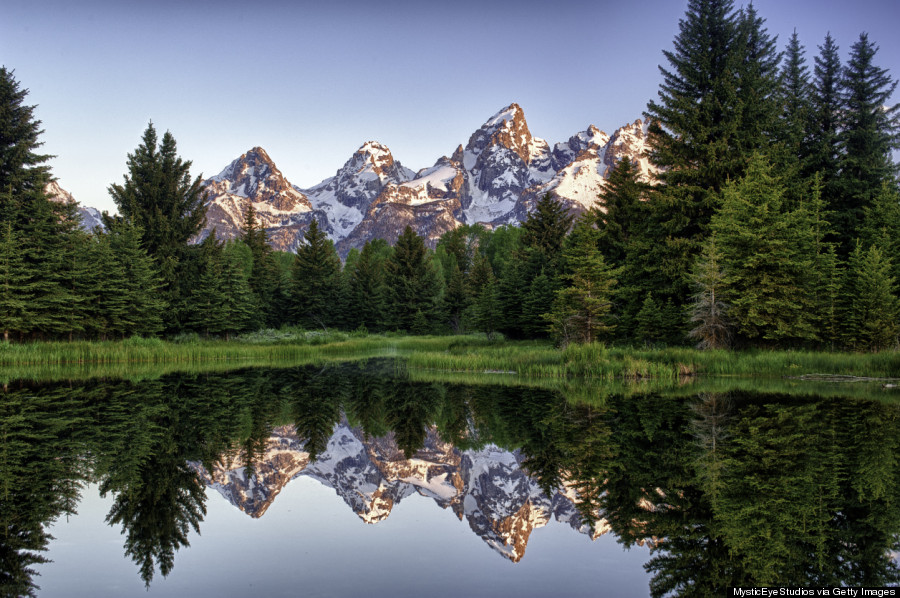 5. Texas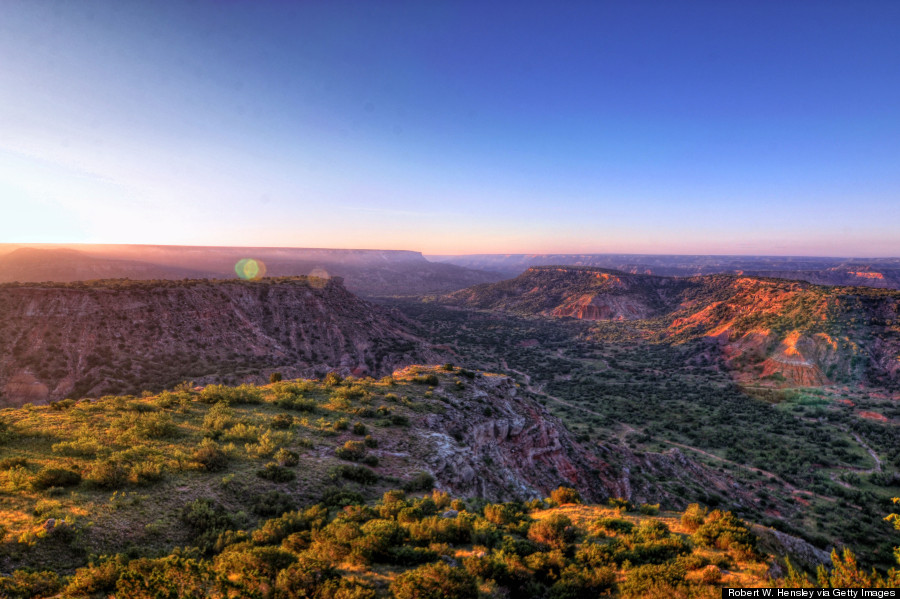 6. Hawaii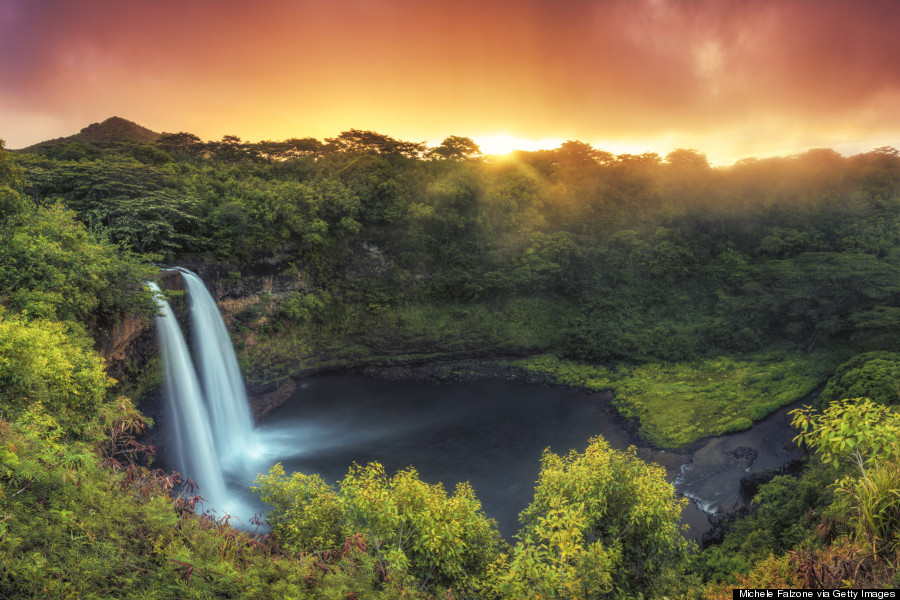 7. New Hampshire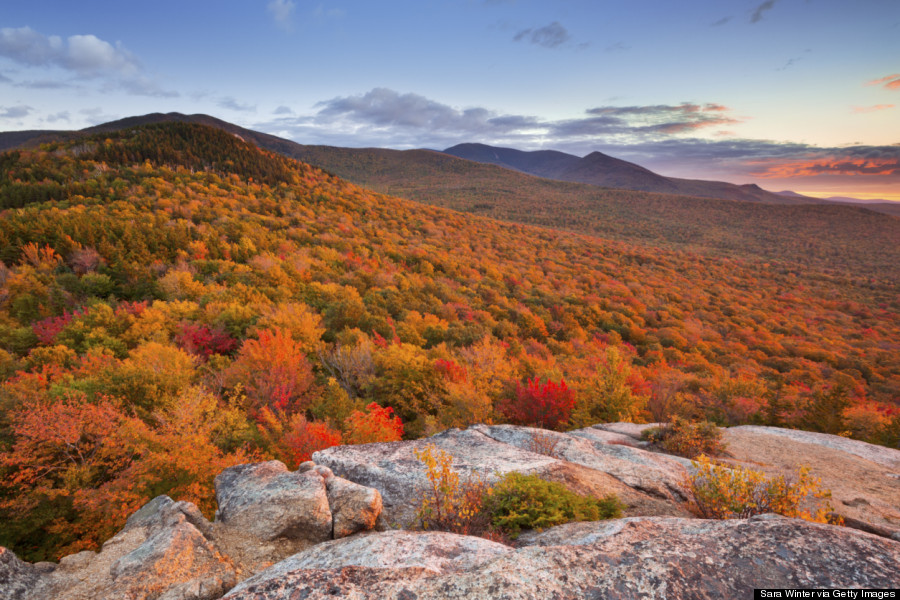 8. North Dakota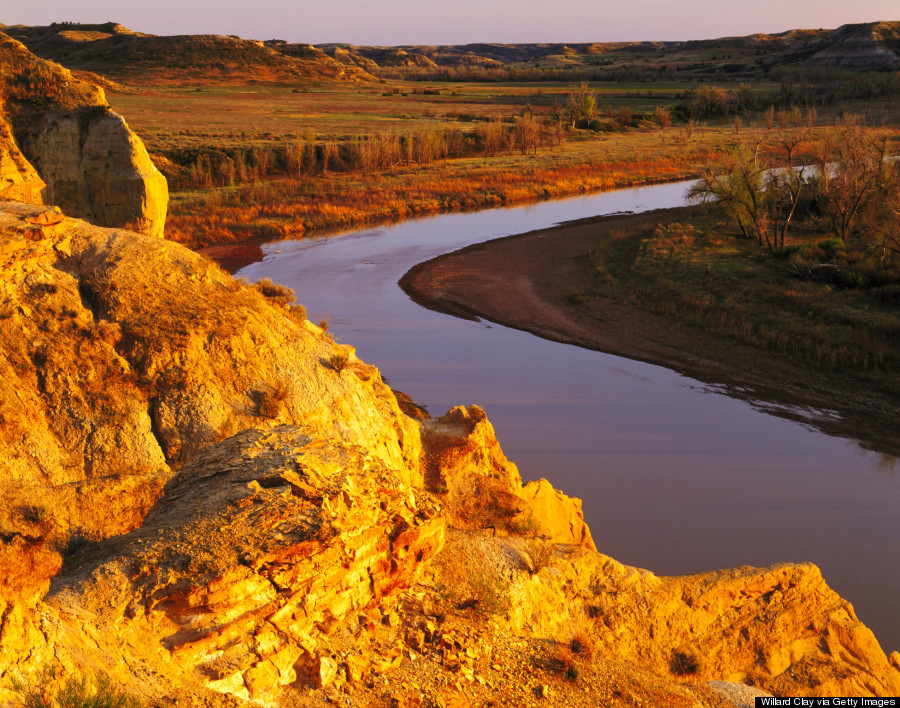 9. Colorado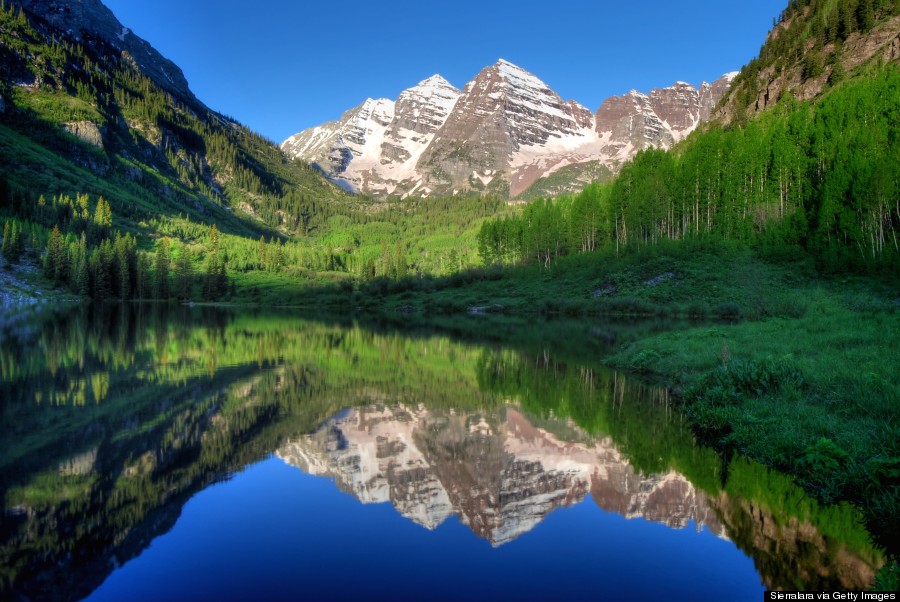 10. Vermont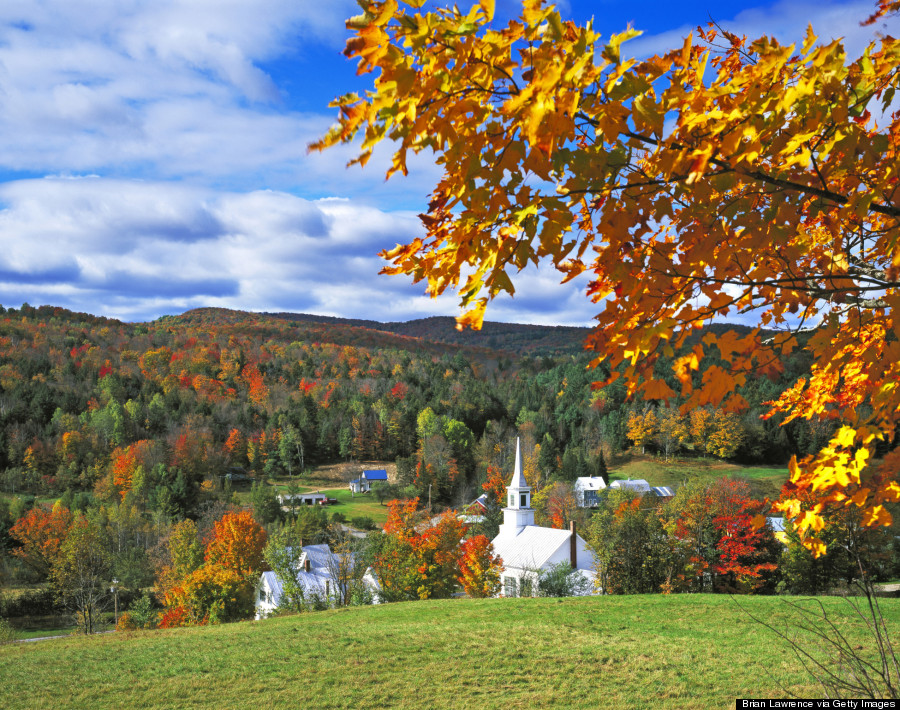 www.krugerandcompany.com
Article compliments of http://www.huffingtonpost.com/2014/05/03/happiest-states-photos_n_5242336.html
To come live in one of the happiest states, Colorado, please contact Ruth Kruger for all of your real estate needs. 970-404-4000
DIA Constructing Luxury Hotel and Transit Center
Denver International Airport is about to receive a face lift with a new luxury hotel and integrated transit center.
The Hotel and Transit Center is the next step in enhancing the airport's competitive standing as a leading global airport and positioning Denver International Airport for continued growth.
The new Hotel and Transit Center is made up of independent, yet physically integrated projects, which include design and construction of:
 A 519-room Westin hotel and conference center
A public transit center, which will include a commuter rail station connecting the airport with downtown Denver and a centralized pick-up and drop-off for all Regional Transportation District (RTD) buses serving the airport
A public plaza, Denver's newest venue for programs and events where passengers and visitors can find entertainment, relaxation, art and restaurants
The Hotel and Transit Center is slated for completion in phases with the hotel opening in 2015 and rail service starting in 2016.
Article compliments of
http://www.flydenver.com/abouttheprogram
Please call Ruth Kruger for all of your real estate needs. 970-404-4000
Aspen Real Estate Market Heating Up
A strong first-quarter performance by the Aspen-area real estate market has brokers upbeat heading into the busy time of the year.
There were 311 real estate transactions in Pitkin County from January through March, according to Land Title Guarantee Co. That was an increase of 52 percent over the same period in 2013, the title insurance company reported in its monthly report.
The cumulative dollar volume of all real estate sales in the county was $250.2 million — an impressive increase of 42 percent over the same period last year, Land Title Guarantee Co. said.
"We're definitely moving in the right direction," said Michael Latousek, broker associate with Joshua and Co. "The winter didn't start off with a bang, but it ended up well."
Aspen's above average snowfall and robust economy during the ski season helped spur real estate activity and likely attracted new travelers — and potential real estate buyers — to the area, according to Latousek. He said he showed property last winter to new buyers from Australia and Argentina.
On the heels of the solid first quarter, sales continued to be strong in April, said Andrew Ernemann, a real estate broker associate with Aspen Snowmass Sotheby's International Reality. While the first four months of the year is a generally slow time for the Aspen-area real estate market, the numbers set a pace that would put transactions and dollar volume ahead of year-end 2013 statistics, he said.
"The mood is quite positive in Aspen," Ernemann said of the real estate industry. In Snowmass Village, real estate agents are pleased with activity in some segments but there is "a lot of head-scratching" over the slow sales in upper-end, single-family home sales, he said.
Different feel to market
Sometimes the numbers don't tell the entire story, according to real estate agents.
"Apart from the numbers, there's been a very real shift in the real estate market in the last three or four months," Ernemann said. Some of the new listings are spurring multiple offers in just a few days, Ernemann said. "We're under supplied for a certain type of property."
The hottest sellers are townhouses and single-family homes in the core of Aspen — roughly between the Castle Creek bridge to the west and the Roaring Fork River Bridge on Cooper Avenue to the east. Four-bedroom units with spectacular views as well as West End homes have been in high demand and appreciating in price, Ernemann said. They held up well even during the recession, he said.
In a broader perspective, the ultra-luxury market already is showing signs of success. There have been nine sales of residential properties priced $10 million or more so far this year, including the recent sale of the Hotel Lenado, Ernemann said. That compares to nine total sales in 2009; 10 sales in 2010; 15 in 2011; 16 in 2012 and 12 last year, according to his data. This year is on pace to top those performances in the high-end market, barring any change in the macroeconomic picture.
"That is a strong statement of health in the market," he said.
Latousek said the luxury real estate market has exploded in several big cities, ranging from San Francisco to Dallas. There were record residential sales in early May for $140 million in East Hampton and another for $120 million in Connecticut, he noted. Latousek said it is reasonable to believe that success in the luxury market will carry over to Aspen this summer. His firm already has experienced an increase in recent weeks in showings of homes priced at $20 million and above, he said.
Trends in the market
Pitkin County's real estate market soared through the mid-2000s, then tumbled in 2008 and bottomed out as far as dollar volume in 2009. It posted modest year-to-year gains in 2010-12, but slipped a bit last year. In other words, there is room for improvement.
Ernemann and Latousek see several signs that the market may be poised for that improvement this year. Ernemann said there has been increasing sales and decreasing inventory for four years now, so that will have definitive effects in the market.
He expects the number of sales to continue to be strong and prices to continue to increase for properties in the core and West End. He expects the activity to spill over into east and west Aspen and the possibility of price increases in those neighborhoods.
"That kind of has a snowball effect," he said.
Sales of condominiums and single-family homes priced less than $2.5 million have been strong in Snowmass Village, Ernemann said, but sales of homes priced greater than $2.5 million have been "eerily quiet" the past three or four years, he said.
In the Aspen part of the county, dollar volume is up to $232 million from $174 million through the end of April, according to Ernemann's data. He doesn't believe that 33 percent increase will last through the year, but said a 10 percent increase is possible.
Latousek said the performance of Aspen's real estate market often mirrors the stock market. Some people may be considering taking their gains out of the market since it is at record levels. That could lead to investment in real estate in places such as Aspen, he said.
He expects the demand to keep building for top properties in Aspen-Snowmass. "People don't mind paying a premium for good product," he said.
Land Title Guarantee Company's monthly report showed that the first quarter was solid beyond Pitkin County. Dollar volume of sales in Garfield County was $84.45 million, an increase of 38 percent over first quarter 2013 even though transactions fell by 10 percent.
In the midvalley area around Basalt and El Jebel, transactions were flat during the first quarter but the sales volume was up 35 percent to $56.11 million, according to Land Title Guarantee Co.
Article by scondon@aspentimes.com
http://www.aspentimes.com/news/11537753-113/real-estate-market-aspen
Please call Ruth Kruger for all of your real estate needs. 970-404-4000
FIABCI International Real Estate Meeting Las Vegas
April 24, 2014
Top International Real Estate Professionals Gather in Las Vegas
http://www.fiabci-usa.com/las-vegas/
Local international real estate professional Ruth Kruger attends the International Real Estate Federation – U.S. Chapter's (FIABCI-USA) Business Development Conference prior to the Society of Industrial and Office Brokers (SIOR) World Conference in Las Vegas. Focused on the continued flow of real estate investment capital into the U.S., residential and commercial brokers, relocation experts, development consultants and luxury property specialists met to capitalize on this trend and implement programs to help U.S. communities attract international buyers. The core group also discussed how to advise and protect clients who invest overseas.
 China was the focus as real estate investment from China has increased significantly over the last years. FIABCI members were able to meet Mr. Shu Wu who represented 53 Chinese real estate professionals who recently joined FIABCI-USA to establish cooperative relationships with local partners. With Canada recently closing its China investor VISA program, the rate of real estate investment from China to the U.S. is expected to increase significantly. Discussions revolved around how to educate the Chinese on the U.S. buying process and establish standard practices for contracts, money transfers and closing deals. The FIABCI-USA Board agreed to immediately conduct a Trade Mission to China in early July.
The highlight of the events was the Annual Celebration Dinner where the Presidency of Bonnie Carris from Gig Harbor, WA was toasted and Edward Alford of South Hadley, MA was installed as the new FIABCI-USA President. In addition Elizabeth Davidson of Bellevue, WA; Joanne Douds of South Orange, NJ; Bill Endsley of Chicago and Mailan Trinh of Houston were awarded Presidential Medals of Honor. Also the Jack Sharp Memorial Membership Award was presented to Lance Fulford of San Francisco. The events were sponsored by Foxworth Realty www.foxworthrealtyonline.com and the National Association of Realtors www.realtor.org.
The International Real Estate Federation – US Chapter (FIABCI-USA) is a multi-discipline, networking organization for all professionals associated with real estate transactions. The group provides information, connections and concierge services to help individuals, companies and associations expand their global networks. With members in more than 50 countries and World, Regional and National Congresses throughout the year, FIABCI is global, local and connected and can provide access to the highest caliber real estate professional anywhere in the world. FIABCI also enjoys Special Consultative Status with the Economic and Social Council of the United Nations.
For more information about FIABCI-USA use the contact above or visit www.fiabci-usa.com/.
Long Live Aspen!
Research shows Pitkin county has some of the longest life spans in the country. Virginia, where the life expectancy is the lowest in the country: just 73 years for women and 63 years for men.The average life expectancy in the United States is 78.7 years, but that varies significantly depending on your gender, race, income, smoking habits, and other factors. This means there's also quite a lot of variability from place to place. We used the U.S. Health Map from the Institute for Health Metrics and Evaluation to find and map the counties where men and women live the longest. Compare these healthy spots to counties like McDowell, West
Here are the counties where Americans live the longest.
Highest Life Expectancies For Men (National Average: 76)
Gunnison, Colorado: 82
Pitkin, Colorado: 82
Marin, California: 81
Fairfax, Virginia: 81
Loudoun, Virginia: 81
Montgomery, Maryland: 81
Eagle, Colorado: 81
Douglas, Colorado: 81
Summit, Colorado: 81
Blaine, Idaho: 81
Highest Life Expectancies For Women (National Average: 80)
This list is longer because many places were tied with a life expectancy of ~84.
Marin, California: 85
San Mateo, California: 84
Santa Clara, California: 84
Gunnison, Colorado: 84
Pitkin, Colorado: 84
Douglas, Colorado: 84
Collier, Florida: 84
Honolulu, Hawaii: 84
Fairfax, Virginia: 84
Loudoun, Virginia: 84
Montgomery, Maryland: 84
Bergen, New Jersey: 84
Westchester, New York: 84
Los Alamos, New Mexico: 84
Wayne, Nebraska: 84
Cedar, Nebraska: 84
Stearns, Minnesota: 84
Winneshiek, Iowa: 84
Sioux, Iowa: 84
Lincoln, South Dakota: 84
Read more: http://www.businessinsider.com/the-places-in-the-us-where-people-live-the-longest-2014-3#ixzz2z9sFtdhi
Our Market
Aspen real estate is turning around. Land sales and hot commercial activity are speeding the recovery of the Aspen real estate market. Spec builders have returned buying up land driving prices up and supply down.
Prime downtown retail space is hard to come by with international brands scooping up the best locations. Newcomer to town Valentino is slated to open in summer of 2014. Downtown retail vacancy is 1%. Rents are at an all time high with the best spaces renting between $200-$225/SF gross.
Well located, renovated office space is hard to come by. Vacancy for newer offices hovers between 5-8%. Only the older, fringe spaces remain soft in vacancy and rental rates.
The newly remodeled Ute Building has the newest office space in the downtown core combing excellent location with an elegant remodel. The spaces are hot and going fast with new fellow tenant Valentino and steadfast tenants such as Burberry and Wind River Gallery the building now has quite a draw for shoppers and businessmen alike. Look for new restaurants and retail locations to open in the coming months.
Aspen Architect Wins Grand Prix Award
Local architect Jeffrey Berkus won the Grand Prix Award for designing the Doerr-Hosier Building in Aspen, Colorado with our very own Ruth Kruger presenting the award.
The United States chapter of The International Real Estate Federation (FIABCI-USA) awarded the Grand Prix of Real Estate for 2013 at a gala event held recently at the South Beach Yacht Club in San Francisco.
The overall winner was Atlanta's Beltline, where 17 acres of a contaminated, barren site north of Martin Luther King Jr.'s birthplace was transformed into a sustainable development in the form of a park (with a storm water retention pond to prevent flooding of local homes). The Historic Fourth Ward Park also includes a skate park designed by Tony Hawk.
"Most importantly, the creation of the park has led to millions of dollars of private investment in the surrounding community," says Bill Endsley, secretary general of FIABCI-USA.
Eugenia Foxworth of Foxworth Realty – who also received an award for Strivers Gardens in New York City – adds, "I think it is phenomenal. They are using a lot of wasteland and contaminated fields and transforming it into a useable space for the community."
Foxworth explains that the Greater New York Chamber of Commerce also did this with Strivers Gardens, which won the high-rise luxury residential award. The development consisted of two towers spanning one entire block. Affordable housing was built in this area, along with a gym, an outdoor garden and other amenities available to the community.
The other luxury residential award, for a low rise development, went to 188 King Street Residences in San Francisco. It was submitted by Lance Fulford of Alain Pinel Realtors and developed by O'Keefe Development. Unique Homes sponsored the luxury residential category awards.
A total of seven projects were recognized. The award categories included commercial, residential, public, master plan, industrial, environmental and historic preservation. Among the winners were the U.S. Athens Embassy compound developed by the U.S. State Department Bureau of Overseas Building Operations, and the Doerr-Hosier Center in Aspen, Colo. designed by Jeffrey Berkus Architects. Awards also were presented to the Philips Arena in Atlanta, and to Citibank for its 200th LEED Certified building, the flagship retail branch in Union Square in New York City.
"This Grand Prix was splendid and all the submissions were unique," says Foxworth. "I feel that the judges had a difficult time selecting the winner."
Awards are based on a project's overall merit (including the plan of development, financial success, environmental impact and benefits to community) and evaluated by an international panel of real estate professionals and experts.
"All of the winners receive exposure on our website for one year as well as articles or ads in our partner magazines, including Unique Homes," says Endsley.
The Grand Prix of Real Estate is a branch of the FIABCI Worldwide's Prix d'Excellence, and the U.S. winner is now in the running for that honor.
Winners also gain access to international platforms for their projects and companies throughout the extensive FIABCI network of more than 60 member countries and over 120 professional organizations worldwide.
"Overall, the winners reflect the multi-disciplinary philosophy of the International Real Estate Federation," says Endsley. "They are well-designed, profitable, well marketed and bring tangible benefit to their community."
Article by Kimberly Turner, FIABCI