Carbondale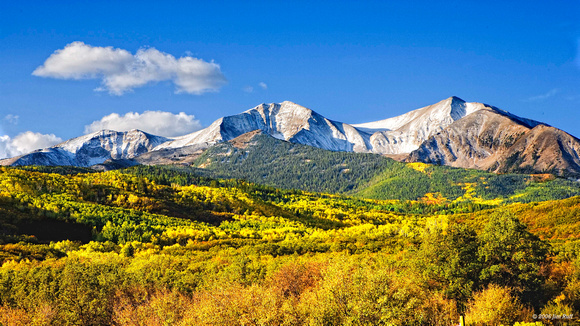 Sitting in the shadow of the impressive Mt. Sopris, Carbondale started out like Aspen, a camp for the Ute Indians. After the mining boom began Carbondale became a ranching/farming community sustained on a cash crop of potatoes and served as a rail road depot in the late 1800s. Today many of the Roaring Fork families reside in Carbondale.
Carbondale offers an abundance of outdoor activities including mountain biking, fly fishing, rafting, cycling, and hiking with miles of trails and a large nature preserve on the Roaring Fork River. The landscape is dotted with ranches and single family homes. There is a very charming historical Main Street on which excellent dining and shopping options reside. It is a nice alternative as you get more house for your dollar with all the charm of Aspen only 30 miles away.
Carbondale has a very busy events schedule. First Fridays draw residents from the far corners of the Roaring Fork Valley to come and party it up with the community on the first Friday of every month. Every Monday evening in July there are free outdoor concerts in the park with an eclectic line up of musicians. Carbondale is probably most famous for its annual Mountain Fair comprised of live music, crafts, art and entertainment set over 3 days in July. Events such as the wood chopping competition bring large crowds. Every Thursday during the summer there is a Rodeo complete with mutton busting (kids riding sheep, the kid's bull riding equivalent) to bull riding and roping.
Carbondale offers world class golf. There are three courses: the Ranch at Roaring Fork (a par 3 course), River Valley Ranch and Ironbridge. Stunning river and Mt. Sopris views dominate the landscape at all 3 courses. Enjoy skiing and golfing in the same day in spring. Carbondale sits about 2,000ft lower in altitude than Aspen and enjoys a more moderate climate and mild winters.
Carbondale is located right on the old Rio Grande Rail line that ran from Aspen to Glenwood Springs. Today the rails are gone and it is over 40 miles of bike path. Right up the road from Carbondale the charming Avalanche Hot Springs. Visit the springs for the day or stay the night in rustic little cabins in the woods. In the spring time lambs bound through the meadows adjacent to the cabins an idyllic mountain location. You can also drive the scenic Elk Mountain Byway that begins right in Carbondale. It takes you up the spectacular McClure Pass. The drive has stunning mountain vistas, the scenic Crystal River, red rock formations and waterfalls. At the end of the day you can enjoy award winning dining.
Carbondale is a wonderful town in its own right sitting on the confluence of the Crystal and Roaring Fork Rivers. A beautiful setting Carbondale is a great option for those looking for a family community just down the road from world class skiing.