The largest city in the Roaring Fork Valley and the hub for shopping, Glenwood Springs sits on the confluence of the Colorado and Roaring Fork Rivers. To this day the railroad still serves Glenwood. You can ride all the way to New York or San Francisco on some of the most scenic stretches of rail road in the US.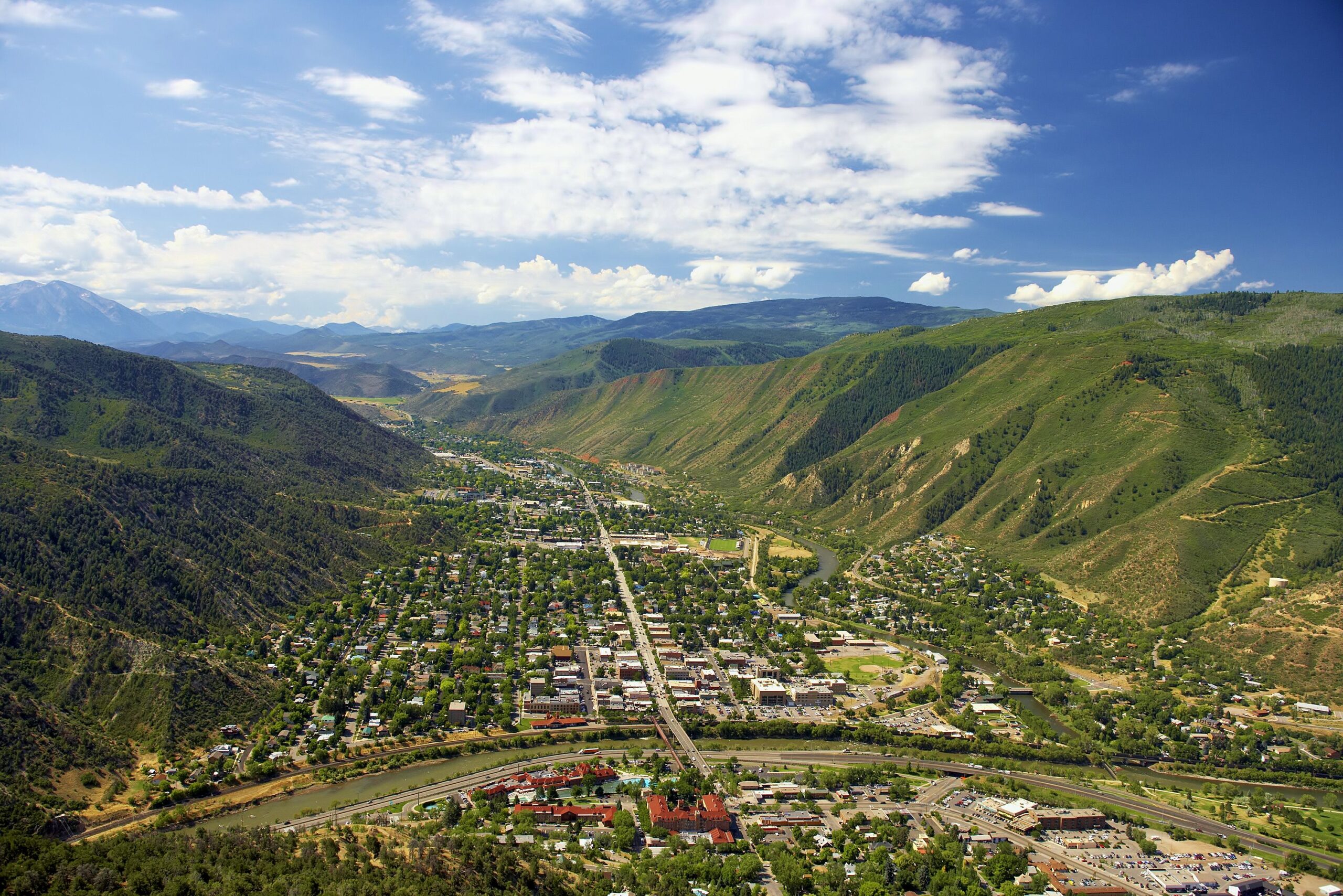 Famous for its large hot springs and vapor caves Glenwood sits on a highly active geothermal sight. There is a small ski resort outside of town called Sunlight. With all of the outdoor activities this charming town is a mecca for tourism. Glenwood offers everything from cycling, tubing, white water rafting, kayaking (there was a large play wave constructed a few years ago), hiking, mountain biking, spelunking, golf, rock climbing, show shoeing, snowmobiling, mini golf, ropes course, paragliding, stand up paddle boarding and more.
Glenwood hot springs are the world's largest mineral hot springs pool in the world. These pools were visited by Teddy Roosevelt in 1896 when he spent a summer based out of Glenwood Springs to explore the area.
If you're looking for a day of relaxation the Yampa Vapor Caves offer a full service spa. It is one of the few vapor caves in the world. You can relax in these natural caves that act as steam rooms. 125 Degree Fahrenheit water flows through the rock floor. The vapor contains over 30 different minerals refreshing the body and mind.
If you are feeling adventurous Hanging Lake is gorgeous natural wonder suspended on the side of the canyon wall. After a short hike you reach 2 impressive lakes with natural waterfalls. The water comes from a spring in the side of the canyon. The lakes were glacially formed. The vibrant turquoise color and pristine clear water is home to many mountain trout.
For the kids there is Glenwood Cavern Adventure Park. Offering cave tours and a variety of rides including an alpine slide, gondola and cliff side roller coaster. The 2nd largest cave system in North America sits above Glenwood Springs in the canyon walls. You can go on spelunking tours of the caves. Go see the great room or put on a hard hat and squeeze through the nook and crannies of the elaborate cave system.
There are 7 public golf courses within a 40 mile radius of Glenwood making it a perfect hub for your Rocky Mountain Golf getaway.
Whatever your outdoor pursuits may be, you can find something to do in Glenwood for the whole family. This charming historical town with a population just under 10,000 is still small enough but with a multitude of conveniences right at your fingertips.