ASPEN COMMERCIAL REAL ESTATE
Kruger has been closing deals in Aspen for 25+ years giving her in depth knowledge to anticipate fluctuations in the market. She can advise clients on how & when to take action.
Having lived in the Aspen community for over 26 years, she can advise you on the concepts that are likely to be successful.
With many years of building relationships with the landlords in Aspen she can anticipate what their requirements are to negotiate the best deal for you.
Intimate knowledge of nearly every building in town including possessing blueprints on many. She knows the best locations based on traffic and local behavior.
Served on Aspen City Council and the Planning & Zoning Commission, giving her intimate knowledge of what is allowed and how you can best leverage your location.
Looking to purchase or sell a building in Aspen or the Roaring Fork Valley? Ruth Kruger is the broker for you  because she is immersed in this valley both personally and professionally.
Aspen & International Realtor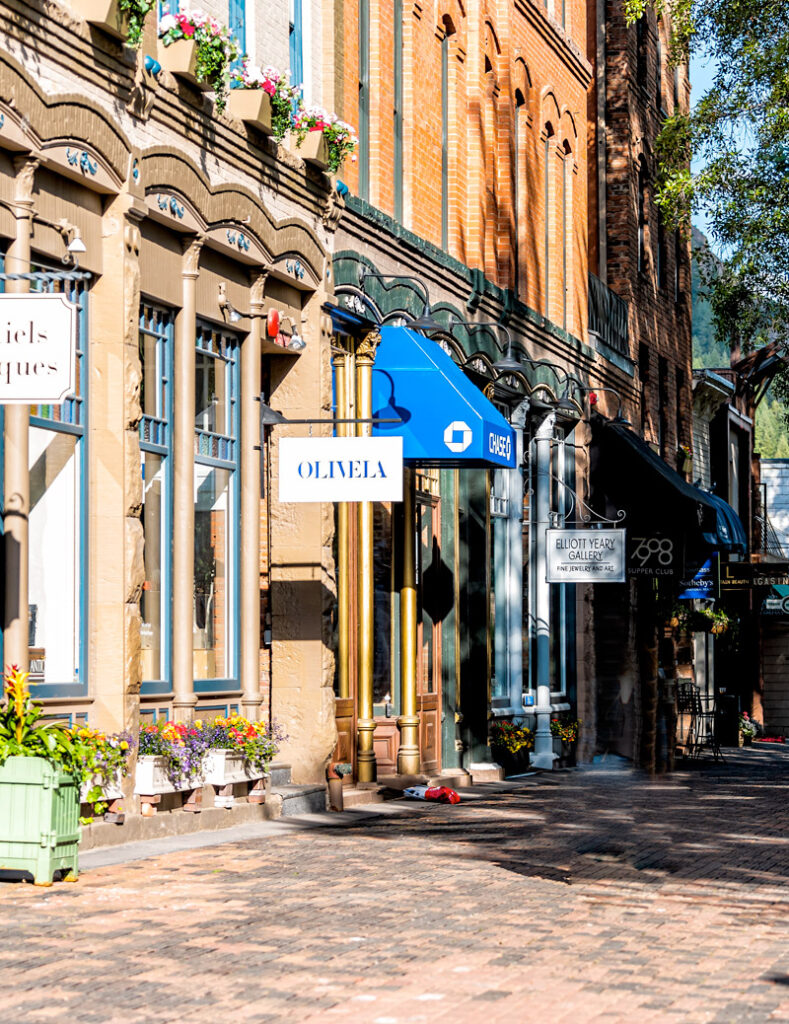 ASPEN RESIDENTIAL
REAL ESTATE
Kruger is very familiar with neighborhoods and having been on P&Z and City Council, Kruger is very familiar with neighborhoods and has insider insights as to what is acceptable and approvable in most neighborhoods in Aspen and in some down valley areas.
With long term relationship in banking and title companies, She has the ability for quick and painless transactions.
A noted news junkie, Kruger has inside info on whats coming up in the market and potential actions with the City employees and council members.
Kruger is very involved in the community and has her finger on the pulse of whats happening both in the near and far term horizon.
Looking to make changes in your investment portfolio of properties in Aspen or the Roaring Fork Valley?  Ruth Kruger is the trusted advisor for you!   She is immersed in this valley with an unrivaled personal and professional network.
Looking to purchase or sell a business in Aspen or the Roaring Fork Valley, selling a business is a unique set of skills and talents and Ruth has more experience than anyone.
Business Sold
I have known Ruth Kruger for about 25 years and she has been an important part of my restaurant transaction in Aspen, Colorado. Honest, expert and able to advise me in the approach towards buyers. Ruth represented my place and managed to complete a difficult contract. If I need a representative I will contact you for sure.
Happy Seller
We live in Perth Western Australia and recently sold our condo in the Crestwood, Snowmass, which we had owned for 25 years. Through a friend we chose Ruth Kruger to be our realtor. Ruth was so helpful in the whole process of selling our property from afar. She assisted us at every part of the sale including helping us work out the process and paperwork which is quite different to the one in Australia. She worked hard on getting us the price we wanted and even assisted in helping us remove and store our personal belongings. We would highly recommend her to any prospective seller.
Landlord
As an owner of commercial property in Aspen, I have worked with Ruth for over 25 years. She has always found buyers and/or tenants on a timely and professional basis. I highly recommend her to assist in the sales or leasing of any Roaring Fork Valley properties as she has extensive knowledge of the local commercial community and market.
Restauranteur
Ruth Kruger is the leader in commercial brokerage in the Roaring Fork Valley, and more specifically, Aspen, CO. Honest, experienced and capable, Ruth has represented us on a number of successful restaurant acquisitions, including establishing our flagship location in Aspen, CO.. When we are looking to expand, we reach out to Ruth.
Aspen Local
Ruth Kruger has been a family friend for many years. She is the leading agent in Aspen with commercial and residential. She is honest and fights for her clients! She does far more than your average agent and takes you in like family. That is why she is successful. I will always deal with Ruth and my children's children's children.
Home Buyer
I have known Ruth for 6 years and consider her a friend. I asked Ruth to help me find a condo in Aspen. I made an excellent choice. I found a condo within a couple of months that checked the boxes. Ruth is dedicated, knowledgeable and honest and knows this town like no other. If you want someone who knows Aspen and the Roaring Fork Valley look no further.
Feature Residential Listings
IDX MLS IDX Listing Disclosure © 2023
Copyright 2020 by Aspen/Glenwood Springs MLS, Inc. ALL RIGHTS RESERVED WORLDWIDE No part of this publication may be reproduced, adapted, translated, stored in a retrieval system or transmitted in any form or by any means, electronic, mechanical, photocopying, recording, or otherwise, without the prior written consent of the Aspen/Glenwood Springs MLS, Inc.
Copyright 2020 by Aspen/Glenwood Springs MLS, Inc. ALL RIGHTS RESERVED WORLDWIDE No part of this publication may be reproduced, adapted, translated, stored in a retrieval system or transmitted in any form or by any means, electronic, mechanical, photocopying, recording, or otherwise, without the prior written consent of the Aspen/Glenwood Springs MLS, Inc.
---
Get in touch with me to plan your next real estate transaction
Whether you are interested in an investment or a personal residence, Kruger is knowledgeable, ethical and profession and is always protective of your needs and information. 
(No pillow talk here!)
International Real Estate
Education
FIABCI
As a Member and former President of U.S. Chapter of FIABCI, and former board member of the international chapter FIABCI. Kruger has the formal education and is educated in the and norms and policies of other countries and knows the important subtleties of  how other cultures conduct business and the potential blatant responses in failing to adhere to these.
CCIM
As a CCIM (Certified Commercial Investment Member) Kruger has the education and discipline to create a professional analysis and projections as to current and future values of a property.  She has completed advanced education in financia and market analysis  and has demonstrated experience in the arena of commercial real estate.
CIPS
With a CIPS (Certified International Property Specialist) Kruger has the advantage of advanced coursework giving her the knowledge, tools, and resources to both attract foreigners as well as find an exciting international property for your investment or retirement community.  Her vast travels to over 60 countries with the international real estate federation gives her the advantage of a network not only of the highest caliber, but trusted professionals and dear friends with which to connect to find the best potential foreign and exotic lands in which to invest.
RSPS
The  RSPS (Resort and Second-Home Property Specialist) designation gives Kruger the expertise in buying, selling, and management of properties for development, investment or retirement in vacation, recreational, and resort destinations.  Call Kruger when you are ready to explore the world!
Experience
Kruger's experience experience in the  Aspen market gives her the knowledge of working at an incredible price point with the highest caliber of international brokers, developers, bankers, appraisers, educators and moreHer personal relationships with businessmen and politicians at the highest levels in many of the wealthiest countries of the world.
Mission
My goal is to connect the right investors with the appropriate resources and properties in this wonderful town I call home.This is the highlight of my day Thriving on the deal is the motivation that keeps me going and in the flow of the knowledge of what is happening in Aspen!  Service to the community, my friends, clients and customers brings joy to my life and satisfaction to my day!