Away from the hustle and bustle of Aspen is the sleepy hamlet of Snowmass Village. Snowmass was originally a ranching community until the opening of Snowmass Ski Area in 1968. The largest of the four mountains Snowmass is a good option for families and those looking to focus on skiing and outdoor pursuits. All the essential amenities are offered by Snowmass Village including a post office, grocery store, liquor stores, shopping and restaurants.

Classic Ski Town Feel
You'll get a traditional Colorado ski town experience in Snowmass Village. The largest ski school and most intermediate terrain are located at Snowmass making it a popular base for visitors. A variety of lodging options abound. From large houses ski in, ski out on Two Creeks neighborhood to a multitude of condo options near the new base village. From hotels to private homes there is quite a variety of lodging to choose from.
Stay For The Summer
In summer Snowmass offers world class golf, tennis, a new recreation center, mountain biking (a course was recently constructed by G4), paragliding, hiking, horseback riding and more. There are miles and miles of trails for cross country skiing, biking, and hiking. In spring the elk come in droves to calve right on the ski area. Bears, lynx, marmots, cougars, fox, and moose are regulars in the community. You can even hike from Snowmass Village to Aspen on the Government Trail, approximately 9miles through the pristine White River National Park wilderness.
Events
An impressive events schedule keeps the town alive with vitality. Through-out springtime there's the Bud Light Big Air Fridays and concert series. To kick off every summer in mid-June the Chili Brew Fest takes place in the town park, a tasting of chilies and brews from all over Colorado. Every Labor Day JAS Aspen holds a 3 day concert series outdoors with headliners such as The Black Eyed Peas, Bob Dylan and Earth Wind and Fire. Every September there is the Hot Air Balloon Festival in conjunction with the Snowmass Food and Wine Classic. Every Thursday  in summer there is a free outdoor concert. No matter the time of year there is always something going on.
Snowmass Village is a unique and independent town, with all the benefits of Aspen being right up the road. RFTA offers free bus service from Snowmass Village to Aspen.
Snowmass Village Commercial Real Estate
The commercial real estate market in Snowmass Village, Colorado, is a unique and thriving sector driven by its stunning mountain setting, proximity to the Aspen-Snowmass ski resort, and a growing demand for a mix of recreational, hospitality, and retail services.
Tourist Driven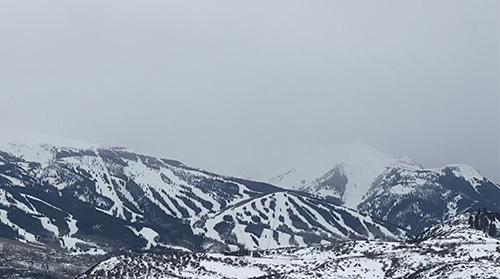 Nestled in the Roaring Fork Valley, Snowmass Village is renowned for its world-class skiing and outdoor recreational opportunities. This has attracted tourists and outdoor enthusiasts from around the globe, which in turn has fueled the growth of the local commercial real estate market. The demand for hotel accommodations, restaurants, and retail shops has consistently increased as visitors flock to the area.
Prime Market
The village has also undergone a transformation with new developments and renovations. Upscale hotels, vacation rentals, and luxury condominiums have been constructed to meet the high demand for lodging, while commercial spaces have been adapted to cater to various retail, dining, and entertainment establishments. As a result, investors and entrepreneurs have found Snowmass Village to be a promising market for their ventures.
The commercial real estate market in Snowmass Village is not without its challenges. Limited available space and the premium associated with owning property in such a sought-after location have led to high property values and increased competition. However, the area's economic resilience and potential for year-round activities make it an attractive destination for investment.
Strengths
One of the key strengths of Snowmass Village's real estate market is the community's focus on preserving the natural beauty of the region. Sustainable development practices and a commitment to maintaining the town's character are evident in the construction and renovation projects. This approach ensures that the village continues to offer the pristine mountain experience that visitors and residents seek.
Conclusion
Snowmass Village's commercial real estate market is flourishing, thanks to its stunning location, tourism, and a range of outdoor activities. While challenges exist, the commitment to responsible development and the allure of the Colorado Rockies make Snowmass Village an appealing destination for businesses and investors looking to capitalize on its unique opportunities. The market's continued growth is poised to be driven by its strong connection to nature and year-round appeal.