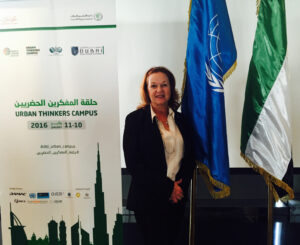 The world is getting smaller. People are jet setting and moving around like never before. If you are looking to retire in Belize, open a business branch in Tokyo or spend a few years skiing in Chamonix Ruth is uniquely qualified to suit all of your real estate needs. Let us help you make your global dreams a reality.
There are a lot of challenges and red tape to purchasing real estate abroad. Using the wrong broker can result in catastrophe, even result in the loss of your investment. Fortunately for investors in foreign markets there are established organizations such as FIABCI that have certified international brokers such as Ruth. You can rest assured that you are in good hands when purchasing a dream beach house in Rio or London office space. When searching for international real estate it is essential to work with an experienced broker with the right designations and connections. You wouldn't go to a doctor without a medical degree, why work with a broker that lacks international recognition and certification. Ruth was awarded FIREC designation by FIABCI for excellence in international real estate.
FIABCI is the leading certifying organization in global real estate. FIABCI-The International Real Estate Federation is a multidisciplinary, networking organization for real estate professionals providing information, networks and concierge services to one another and the public. The goal is to expand the global network of commercial and residential real estate. More than 50 countries are represented and world, regional and national congresses meet throughout the year. Members travel to meet with other real estate professionals of the highest caliber from around the world. Intimate global real estate knowledge is shared. Members gain information on how real estate works in foreign countries as well as making connections. Kruger and Company has a real estate network from Moscow to Singapore. FIABCI consults with the Economic and Social Council of the United Nations.
Ruth Kruger has her CCIM designation. CCIM stands for Certified Commercial Investment Member. Established in 1954 to give commercial real estate agents the opportunity to further their business practices through education and networking. CCIM focuses on being a part of ethical, knowledgeable community that fosters lifetime business relationships.
Ruth also holds her CIPS, Certified International Property Specialist, another designation adding to Kruger and Company's credibility in international real estate. CIPS designation provides us with the knowledge, research, network and tools to globalize your business. CIPS is a members only group is specifically geared for international practitioners of the National Association of REALTORS. Comprising over 2,000 agents CIPS Network provides a comprehensive view of the world market. Members are consumers best resource for navigating the international market place to make the most informed purchase.
If you're ready to go into the overseas market, do so with confidence that you have chosen the right international real estate agent in Ruth Kruger a realtor that is a decorated member of FIABCI, CIPS and CCIM.