Aspen Santa Fe Ballet (ASFB), a renowned contemporary ballet company that blends classical and contemporary dance styles.
Introduction: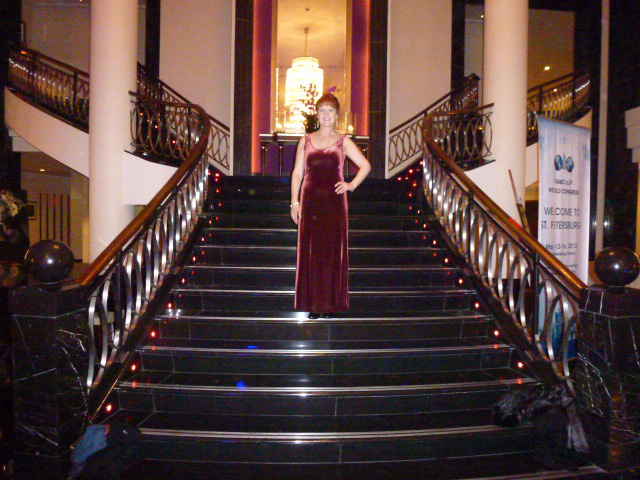 The Aspen Santa Fe Ballet is a prominent American dance company known for its unique and innovative approach to contemporary ballet. Founded in 1996, this company has garnered international acclaim for its commitment to pushing the boundaries of traditional ballet by fusing it with modern dance techniques and styles. The city of Aspen is blessed to have the combination of the majestic local beauty, the quality of outdoor athletic opportunities and the enjoyment of world class arts like the ASFB all in a small mountain town.
Founding and Artistic Vision:
ASFB was established by Bebe Schweppe and Jean-Philippe Malaty, who envisioned creating a company that would bring world-class contemporary ballet to two distinct communities – Aspen, Colorado, and Santa Fe, New Mexico. Their goal was to present a dynamic and diverse repertoire that reflects the rich cultural and artistic traditions of both regions while embracing the future of dance. In addition to the performances by the ASFB each season in Aspen the company brings other world renowned companies to perform, such troups as Momix, Hubbard Street Dance and Pilobolus have graced the stage that the ASFB calls home.
Artistic Excellence:
One of the hallmarks of ASFB is its dedication to artistic excellence. The company has attracted some of the world's most talented choreographers, such as Jorma Elo, Cayetano Soto, Alejandro Cerrudo, and many others. These choreographers have contributed to the creation of a wide-ranging and exciting repertoire, marked by innovative choreography that blends classical and contemporary dance elements.
Unique Repertoire:
The ASFB's repertoire includes a diverse array of works that challenge and captivate audiences. Their performances often feature both classical and contemporary ballet, with a focus on showcasing the versatility and adaptability of the dancers. This combination of styles allows the company to reach a broad audience, from traditional ballet enthusiasts to those who appreciate more experimental and avant-garde performances. The company has in past performances combined the mountains that surround them daily into their dance choreography, bringing movement from such sports as rock climbing into a piece as a central element of the dance.
Collaborations:
ASFB has a history of collaborating with various artists, musicians, and designers. These collaborations have resulted in unique and interdisciplinary productions that explore the boundaries of dance as an art form. Such partnerships have allowed the company to experiment with live music, multimedia, and interactive visual elements, enhancing the overall theatrical experience.
Community Engagement:
The company also places a strong emphasis on community engagement. It offers outreach programs and educational initiatives in both Aspen and Santa Fe, introducing dance to a new generation of aspiring artists. These programs include dance classes, workshops, and performances in local schools and community centers, helping to foster an appreciation for the art of dance. During the school year you can find a petit troupe of dancers learning the craft of dance in the practice studio at the Aspen branch of the Colorado Community College.
Residencies and Touring:
ASFB often embarks on national and international tours, spreading its unique blend of contemporary ballet to audiences worldwide. These tours not only expose more people to the company's innovative approach to dance but also bring recognition and acclaim to the Aspen and Santa Fe communities. Additionally, the company frequently hosts choreographic residencies, inviting talented choreographers to develop new works in collaboration with its dancers.
Awards and Recognition:
Over the years, the Aspen Santa Fe Ballet has received numerous awards and recognitions for its artistic achievements and contributions to the world of dance. These accolades serve as a testament to the company's commitment to pushing the boundaries of traditional ballet and its continued pursuit of excellence.
Conclusion:
The Aspen Santa Fe Ballet is a shining example of a dance company that has successfully bridged the gap between classical ballet and contemporary dance, fostering innovation and artistic exploration while maintaining a strong connection to its community roots. With its unique repertoire, emphasis on collaboration, and commitment to education, the ASFB continues to be a trailblazer in the world of dance, delighting audiences and inspiring the next generation of dancers. This company serves as a testament to the power of innovation and the enduring appeal of the art of ballet. As a member of the Aspen community you have the opportunity to ski all day in the winter or hike all day in the summer and then attend one of these world class performances, cultivating in a complete fulfillment of the senses.