Carbondale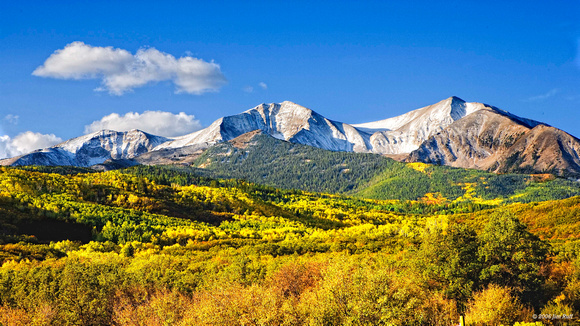 Sitting in the shadow of the impressive Mt. Sopris, Carbondale started out like Aspen, a camp for the Ute Indians. After the mining boom began Carbondale became a ranching/farming community sustained on a cash crop of potatoes and served as a rail road depot in the late 1800s. Today many of the Roaring Fork families reside in Carbondale.
Carbondale offers an abundance of outdoor activities including mountain biking, fly fishing, rafting, cycling, and hiking with miles of trails and a large nature preserve on the Roaring Fork River. The landscape is dotted with ranches and single family homes. There is a very charming historical Main Street on which excellent dining and shopping options reside. It is a nice alternative as you get more house for your dollar with all the charm of Aspen only 30 miles away.
Events
Carbondale has a very busy events schedule. First Fridays draw residents from the far corners of the Roaring Fork Valley to come and party it up with the community on the first Friday of every month. Every Monday evening in July there are free outdoor concerts in the park with an eclectic line up of musicians. Carbondale is probably most famous for its annual Mountain Fair comprised of live music, crafts, art and entertainment set over 3 days in July. Events such as the wood chopping competition bring large crowds. Every Thursday during the summer there is a Rodeo complete with mutton busting (kids riding sheep, the kid's bull riding equivalent) to bull riding and roping.
Activities & Outdoors
Carbondale offers world class golf. There are three courses: the Ranch at Roaring Fork (a par 3 course), River Valley Ranch and Ironbridge. Stunning river and Mt. Sopris views dominate the landscape at all 3 courses. Enjoy skiing and golfing in the same day in spring. Carbondale sits about 2,000ft lower in altitude than Aspen and enjoys a more moderate climate and mild winters.
Carbondale is located right on the old Rio Grande Rail line that ran from Aspen to Glenwood Springs. Today the rails are gone and it is over 40 miles of bike path. Right up the road from Carbondale the charming Avalanche Hot Springs. Visit the springs for the day or stay the night in rustic little cabins in the woods. In the spring time lambs bound through the meadows adjacent to the cabins an idyllic mountain location. You can also drive the scenic Elk Mountain Byway that begins right in Carbondale. It takes you up the spectacular McClure Pass. The drive has stunning mountain vistas, the scenic Crystal River, red rock formations and waterfalls. At the end of the day you can enjoy award winning dining.
Carbondale is a wonderful town in its own right sitting on the confluence of the Crystal and Roaring Fork Rivers. A beautiful setting Carbondale is a great option for those looking for a family community just down the road from world class skiing.
Commercial Real Estate in Carbondale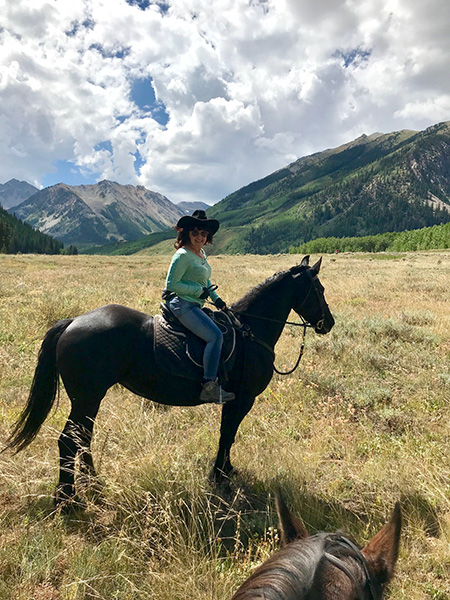 The commercial real estate market in Carbondale, Colorado, has experienced significant growth and transformation in recent years. This picturesque town, nestled in the Roaring Fork Valley, has become an attractive destination for businesses seeking a unique blend of small-town charm and proximity to major economic centers like Aspen and Glenwood Springs.
Location
One of the key drivers of the commercial real estate market in Carbondale is its strategic location. Carbondale is approximately 30 miles from Aspen and just over 10 miles from Glenwood Springs, making it an ideal hub for businesses serving both local residents and the thriving tourism industry. This accessibility, combined with the breathtaking natural surroundings, has made the town a magnet for entrepreneurs and investors alike.
Changing Landscape
The market has seen significant diversification in recent years. While Carbondale was once primarily a haven for outdoor and recreational businesses, it now boasts a more varied commercial landscape. A growing number of eateries, boutiques, professional offices, and creative startups have established themselves in the town. The demand for retail and office space has consequently surged, leading to new commercial developments and revitalization of existing properties.
Carbondale's commercial real estate market has also experienced some challenges, such as rising property values and increased competition for prime locations. However, these challenges are balanced by a strong community focus on sustainable growth and responsible development, ensuring that the town retains its unique character while accommodating economic expansion.
Conclusion
The commercial real estate market in Carbondale, Colorado, is thriving. Its prime location, diverse business environment, and commitment to preserving the town's charm make it an appealing destination for entrepreneurs and investors. As long as the community maintains its balanced approach to growth, Carbondale's commercial real estate market is likely to continue its positive trajectory.