Send Email
Call

+1 (970) 404-4000
WhatsApp
Experience
Commercial Brokerage since 1989 • General Brokerage from 1979
Board
FIABCI – International Board of Directors 2015-16
Office Hours
9 AM - 5 PM, Monday - Saturday
MLS Number
12345 MYID - Until 12/12/2025
Languages Spoken
French, Spanish, English
About Me
Kruger and Company specializes in Commercial Real Estate in Aspen and Luxury Resort Properties Worldwide, with Ruth Kruger as the primary commercial real estate agent. Our connections through The International Real Estate Federation (FIABCI) and our relationships with the highest level of international brokers in NAR place us in the enviable position to work with the best of the best around the world. The NGO status of FIABCI with the United Nations affords us the most incredible opportunities of "in the right place at the right time" situations. We can tap into that level of professional to either find you a property anywhere in the work, or to find a buyer from any country across the globe.
Our focus in Aspen on the Commercial Market has given us a unique opportunity to work with nearly all of the local landlords, architects, builders, attorneys, accountants, retailers and restaurateurs over the past 21 years. We have built relationships with nearly all of the elected official and staff in City Hall, giving us the unique advantage of being able to have instant conversations and credibility in most of the offices within the region.
We have created introspective and redevelopment scenarios in most of the buildings downtown Aspen and watched as the rules have been crafted and redrafted over the last 2 decades.
Kruger's experience as a commercial real estate agent in the Aspen market gives her the knowledge of working at an incredible price point with the highest caliber of international brokers, developers, bankers, appraisers, educators and moreHer personal relationships with businessmen and politicians at the highest levels in many of the wealthiest countries of the world.
Mission
My goal is to connect the right investors with the appropriate resources and properties in this wonderful town I call home.This is the highlight of my day Thriving on the deal is the motivation that keeps me going and in the flow of the knowledge of what is happening in Aspen! Service to the community, my friends, clients and customers brings joy to my life and satisfaction to my day!
Ruth Kruger-Owner/Broker
Ruth has traveled the world learning best practices in Asia, South and Central America, Mexico and Canada, Europe, The Middle East, The Far East, and most states in the US. This uncanny, diverse collaboration of experiences and contacts makes her the most reliable to come up with new ideas and new clients and customers for your unique project. Her commitment to high standards of excellence for the community of Aspen along with her combination of knowledge and experience has put her in the best position to help you find that special place or slant on an idea. With continual training and desire to stay in the flow and on the cutting edge of technology she is able to find new and uncanny ways to package and market properties. Her local connections and knowledge of the commercial core put her in the best possible position to find what you want and how to negotiate the best position for your particular needs and investment desires.
Education and Experience
• Michigan State University
• Southern Methodist University
• Commercial Brokerage since 1989
• General Brokerage from 1979
• Hotel and Restaurant Management
• Property Management
• Expert Witness
• Court Appointed Receiver

Designations and Positions
• CCIM – Certified Commercial Investment Member: Intensive commercial education in property analysis, psychology of selling, property management, time value of money, highest and best use and more.
• FIREC – International Real Estate Consultant, Rigorous international studies and experience through FIABCI.
• CIPS – Certified International Property Specialist, Intensive education in international business and cultural behaviors.
• RSPS – Resort and Second Home Property Specialist, In depth education in tax treatment and analysis of vacation homes.
• TRC – Transnational Referral Certificate, International and National referral network.
• FIABCI – International Board of Directors 2015-16
• FIABCI – Nominations Committee Vice President
• FIABCI – Oversight Committee International Prix d' Excellence Awards and International Judge 2010-2020
• FIABCI-USA – Board of Directors, Treasurer 2014-15, President 2015-16
• FIABCI-USA – Chair/Founder of the Grand Prix Awards

Local Positions
• Planning and Zoning Board 2000-2005
• Planning and Zoning Chair 2006
• Aspen City Council appointment 2011
• Aspen Historical Society Board of Directors 2007-2012
• Aspen Ski Ambassador 1997-2003
• General Manager Grand Aspen Hotel 1997- 2002
• Property Manager – 3 Local Housing Projects plus Silver Circle Ice Rink

Memberships
• FIABCI -The International Real Estate Federation
• AREA – Associated Realty of the Americas
• AMPI – The Professional Real Estate Association of Mexico
• ABOR – Aspen Board of Realtors
• CAR – Colorado Association of Realtors
• NAR – National Association of Realtors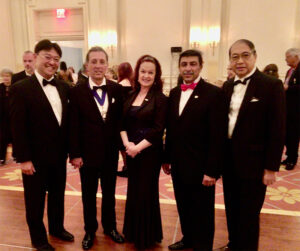 FIABCI

As a Member and former President of U.S. Chapter of FIABCI, and former board member of the international chapter FIABCI. Kruger has theformal education and iseducated in the and norms and policies of other countries and knows the important subtleties of how other cultures conduct business and the potential blatant responses in failing to adhere to these.
CCIM

As a CCIM (Certified Commercial Investment Member) Kruger has the education and discipline to create a professional analysis and projections as to current and future values of a property. She has completed advanced education in financia and market analysis and has demonstrated experience in the arena of commercial real estate.
CIPS

With a CIPS (Certified International Property Specialist) Kruger has the advantage of advanced coursework giving her the knowledge, tools, and resources to both attract foreigners as well as find an exciting international property for your investment or retirement community. Her vast travels to over 60 countries with the international real estate federation gives her the advantage of a network not only of the highest caliber, but trusted professionals and dear friends with which to connect to find the best potential foreign and exotic lands in which to invest.
RSPS

The RSPS (Resort and Second-Home Property Specialist) designation gives Kruger the expertise in buying, selling, and management of properties for development, investment or retirement in vacation, recreational, and resort destinations. Call Kruger when you are ready to explore the world!