The Vibrant Performing Arts Scene in Aspen: A Tapestry of Culture and Creativity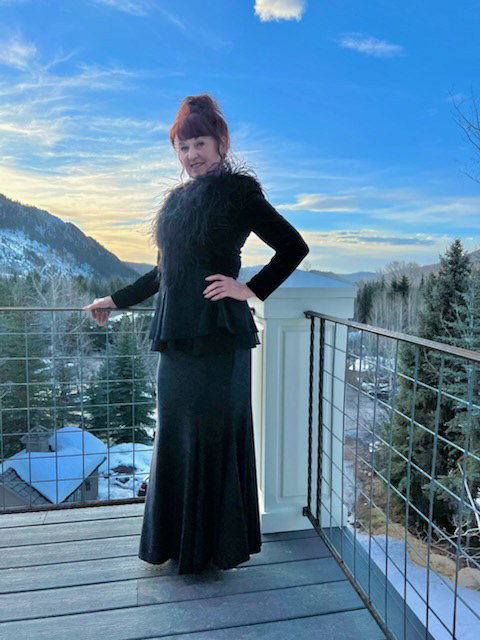 Nestled in the heart of the Rocky Mountains, Aspen, Colorado, is renowned for its breathtaking natural beauty and world-class skiing. However, beyond its snow-covered peaks and picturesque landscapes lies a rich tapestry of performing arts that captivates both residents and visitors alike. From the Aspen Art Museum to the Aspen Santa Fe Ballet, the Aspen Writers Foundation, Theater Aspen, and Aspen Film, the town is a haven for culture and creativity.
Modern Art
The Aspen Art Museum stands as a testament to the town's commitment to the arts. Founded in 1979, the museum has evolved into a prominent cultural institution. Housed in a stunning building designed by the renowned architect Shigeru Ban, the museum's contemporary and thought-provoking exhibitions challenge conventional notions of art. It serves as a space for both established and emerging artists to showcase their work, fostering a dynamic dialogue within the Aspen community and beyond.
Dance
Aspen's dance scene is elevated by the Aspen Santa Fe Ballet. Established in 1996, this world-class ballet company draws talent from across the globe. Their performances blend classical and contemporary dance forms, creating a unique and captivating experience for audiences. The company's innovative collaborations with choreographers and musicians ensure a fresh and vibrant approach to ballet, making it a pillar of Aspen's cultural landscape.
Founded in 2021, Dance Aspen has evolved into a dynamic institution with a distinct philosophy, visionary leadership, deep community involvement, and a history of hosting flagship performances that celebrate the joy of dance.
Literature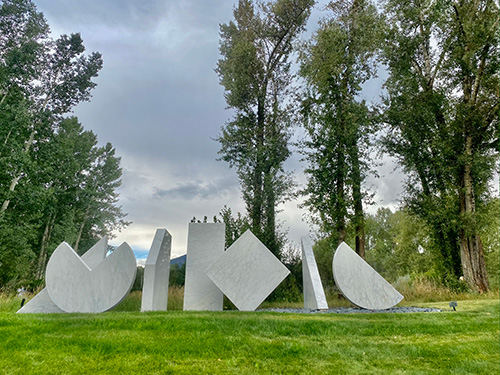 The Aspen Writers Foundation, now part of the Aspen Institute, celebrates the written word. It hosts an array of literary events, workshops, and author talks, attracting celebrated writers and intellectuals to the area. Their renowned Aspen Words Literary Prize recognizes impactful literature that tackles critical social issues, emphasizing the power of storytelling in today's world.
Theater
Theater Aspen has been a fixture of Aspen's cultural scene since 1983. This professional theater company stages a diverse range of productions, from classic plays to contemporary musicals. Its innovative approach to storytelling and its dedication to nurturing emerging talent make it an integral part of Aspen's performing arts community.
Film
Aspen Film is the town's cinematic heartbeat. This non-profit organization presents year-round film programming, including the highly regarded Aspen Filmfest. This festival showcases a curated selection of independent and international films, attracting filmmakers, industry professionals, and cinephiles. Aspen Film's mission extends beyond entertainment, as it aims to foster meaningful conversations through the power of cinema.
Education, Music & More
In addition to these prominent institutions, Aspen boasts a host of other notable organizations that contribute to its vibrant performing arts scene. Theatre Aspen School, for instance, provides valuable training and performance opportunities for aspiring young actors, helping to cultivate the next generation of talent. Similarly, the Aspen Music Festival and School, while primarily focused on classical music, adds a symphonic dimension to Aspen's artistic mosaic. It hosts a prestigious summer festival that brings world-class musicians to the area for a season of unforgettable performances.
Aspen's performing arts scene is not confined to traditional venues. The town's natural surroundings offer unique opportunities for outdoor performances, blending art and nature. Events like the Aspen Music Festival's Benedict Music Tent and Jazz Aspen Snowmass take advantage of the stunning alpine backdrop, enhancing the cultural experience with a touch of natural beauty.
Aspen's dedication to the performing arts extends to education and outreach. Many of these organizations offer educational programs and community engagement initiatives, ensuring that the arts are accessible to all, regardless of age or background. Workshops, classes, and collaborations with local schools enrich the cultural fabric of Aspen and inspire the next generation of artists and art enthusiasts.
Aspen's performing arts scene is a thriving, diverse, and dynamic tapestry of culture and creativity. From the contemporary exhibits at the Aspen Art Museum to the graceful movements of the Aspen Santa Fe Ballet, from the literary explorations of the Aspen Writers Foundation to the theatrical productions at Theater Aspen, and from the cinematic wonders at Aspen Film to the outdoor symphonies of the Aspen Music Festival, this mountain town is a cultural gem in the Rockies. Its commitment to the arts, combined with its stunning natural backdrop, makes Aspen a destination where art and nature seamlessly converge, offering a unique and enriching experience for all who visit or call it home.
These cultural opportunities make Aspen a more robust place to live and work and this enhances the business and personal opportunities. Living in a well rounded community allows both personal and professional development, further enhancing the commercial growth supported by this wonderful mountain town. Ruth immerses herself in all the cultural opportunities Aspen has to offer not only out of a love of the arts but to also keep her up to date on the pulse of the community allowing her to more completely server you as your Aspen commercial real estate broker.