The largest city in the Roaring Fork Valley and the hub for shopping, Glenwood Springs sits on the confluence of the Colorado and Roaring Fork Rivers. To this day the railroad still serves Glenwood. You can ride all the way to New York or San Francisco on some of the most scenic stretches of rail road in the US.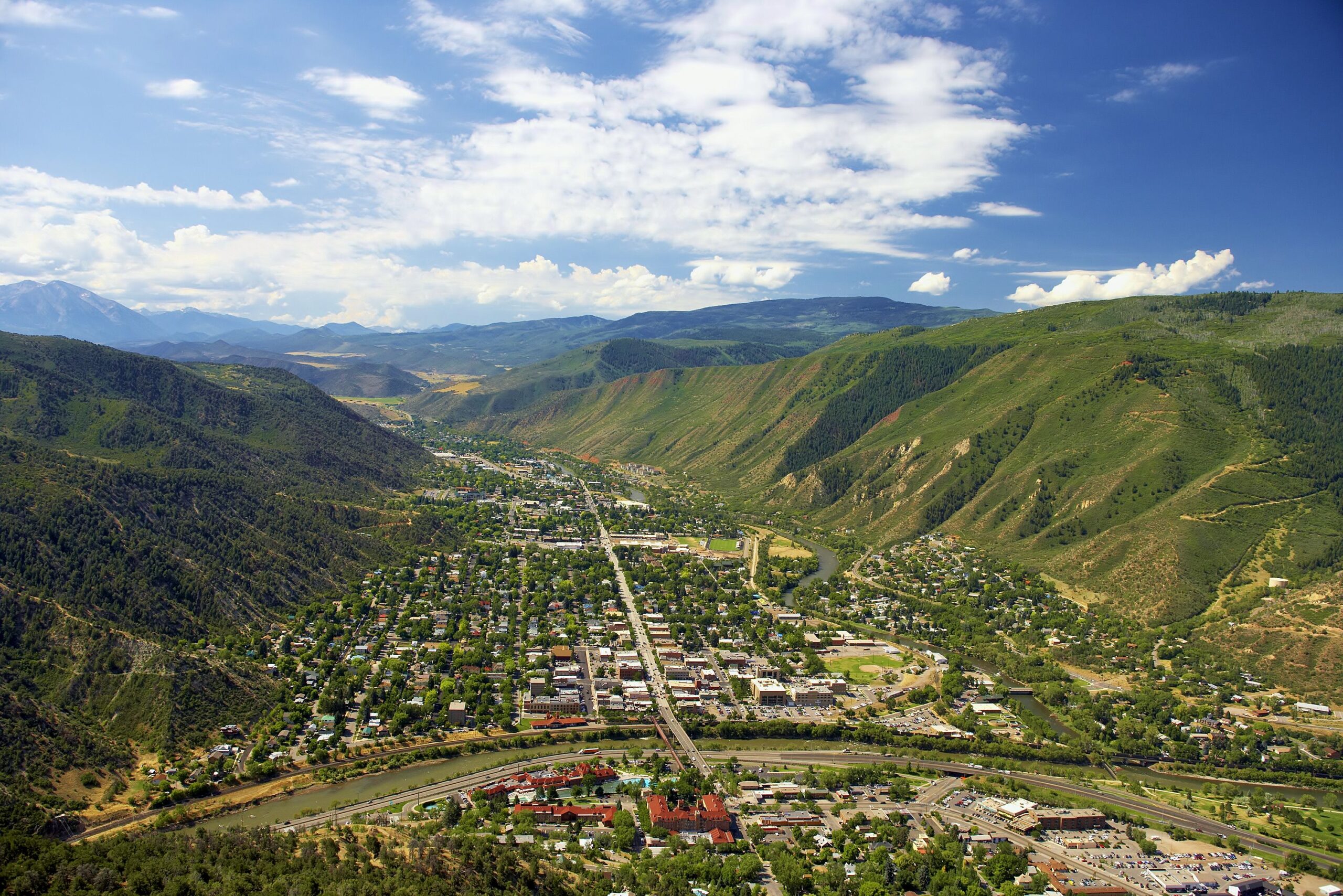 Recreation
Famous for its large hot springs and vapor caves Glenwood sits on a highly active geothermal sight. There is a small ski resort outside of town called Sunlight. With all of the outdoor activities this charming town is a mecca for tourism. Glenwood offers everything from cycling, tubing, white water rafting, kayaking (there was a large play wave constructed a few years ago), hiking, mountain biking, spelunking, golf, rock climbing, show shoeing, snowmobiling, mini golf, ropes course, paragliding, stand up paddle boarding and more. Having the confluence of two rivers, the Roaring Fork and the Colorado, in the heart of town gives Glenwood Springs something special.
Relaxation
Glenwood hot springs are the world's largest mineral hot springs pool in the world. These pools were visited by Teddy Roosevelt in 1896 when he spent a summer based out of Glenwood Springs to explore the area.
There is now a new addition to the hot springs options in Glenwood Springs with Iron Mountain Hot Springs. Iron Mountain offers a variety of smaller pools at different temperatures so you can dial in the exact temperature for you.
If you're looking for a day of relaxation the Yampa Vapor Caves offer a full service spa. It is one of the few vapor caves in the world. You can relax in these natural caves that act as steam rooms. 125 Degree Fahrenheit water flows through the rock floor. The vapor contains over 30 different minerals refreshing the body and mind.
Adventure
If you are feeling adventurous Hanging Lake is gorgeous natural wonder suspended on the side of the canyon wall. After a short hike you reach 2 impressive lakes with natural waterfalls. The water comes from a spring in the side of the canyon. The lakes were glacially formed. The vibrant turquoise color and pristine clear water is home to many mountain trout.
Kids
For the kids there is Glenwood Cavern Adventure Park. Offering cave tours and a variety of rides including an alpine slide, gondola and cliff side roller coaster. The 2nd largest cave system in North America sits above Glenwood Springs in the canyon walls. You can go on spelunking tours of the caves. Go see the great room or put on a hard hat and squeeze through the nook and crannies of the elaborate cave system.
Golf
There are 7 public golf courses within a 40 mile radius of Glenwood making it a perfect hub for your Rocky Mountain Golf getaway.
Whatever your outdoor pursuits may be, you can find something to do in Glenwood for the whole family. This charming historical town with a population just under 10,000 is still small enough but with a multitude of conveniences right at your fingertips.
Glenwood Springs Commercial Real Estate
The commercial real estate market in Glenwood Springs, Colorado, offers a dynamic landscape driven by a combination of scenic beauty, tourism, and a growing local economy. This charming town, situated in the heart of the Rocky Mountains, attracts both businesses and investors seeking opportunities in a unique and picturesque setting.
Tourist Development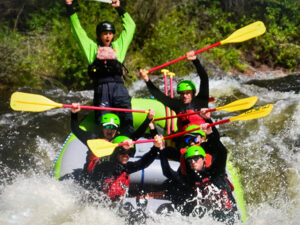 Glenwood Springs' commercial real estate market has witnessed significant developments in recent years. The town's natural wonders, including the Glenwood Hot Springs and Glenwood Caverns Adventure Park, draw tourists year-round. As a result, the hospitality and retail sectors have flourished, leading to increased demand for commercial space. Investors have seized opportunities in these sectors, investing in hotels, restaurants, and shops to cater to the growing number of visitors.
Healthcare
In addition to tourism, the local economy has diversified, contributing to the vibrancy of the commercial real estate market. The healthcare sector has expanded with the Valley View Hospital and its associated medical facilities, bringing professionals and services to the area. This growth has spurred demand for office spaces and medical facilities in Glenwood Springs.
Growth & Sustainability
However, the town's real estate market has faced some challenges, including limited available space and rising property values. As demand has surged, developers have responded with a mix of new construction and adaptive reuse of existing properties to accommodate the needs of businesses and residents.
Glenwood Springs' commercial real estate market benefits from the town's commitment to sustainable development and preserving its natural environment. The local government's focus on responsible growth ensures that new developments align with the town's character and maintain its small-town charm.
Conclusion
Glenwood Springs' commercial real estate market is an exciting blend of tourism-driven demand and economic diversification. The town's natural attractions, combined with a commitment to sustainable development, make it an attractive destination for businesses and investors looking for both economic potential and the charm of the Colorado Rockies. As long as the community continues to balance growth with preservation, Glenwood Springs is poised for continued success in its commercial real estate market.