Hero's Terrain Expansion on Aspen Mountain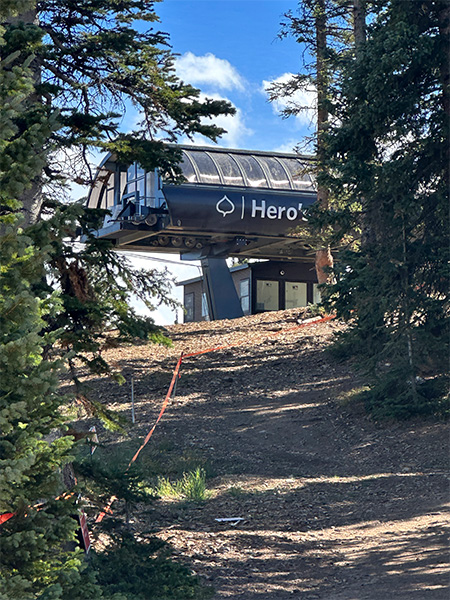 After nearly 30 years of planning and negotiating with the Forest Service and the County, Aspen Skiing Company is finally creating an additional 153 acres of new skiing territory.  These past couple of months they have been clearing trails and dead or diseased trees through the area fondly known as Pandoras Box.  They are finally opening the box for the 2023-2024 ski season.  Lift poles were flown in by helicopters for the past couple of months and have now been set!  I cannot wait to ski in this fabulous area.  The last time I skied it I had to ski down to the road and hitchhike back to town!!!
The new Hero's ski terrain expansion on Aspen Mountain is set to bring an exciting dimension to the skiing experience in our iconic Colorado ski mountain. Hero's expansion is designed to cater to a specific niche in the skiing world – expert and extreme terrain enthusiasts.
Terrain
IMG_5014This expansion focuses on what is commonly referred to as "extreme skiing" or "big mountain skiing." These are styles of skiing that push the limits of skiers' abilities and test their courage. The terrain in Hero's expansion is steep, challenging, and gladed. These types of runs are known for their ungroomed and raw nature, often featuring natural obstacles like rocks and cliffs. They offer skiers an adrenaline rush, demanding advanced skills and a fearless attitude.
Skier Type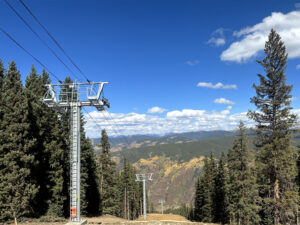 For expert skiers seeking the ultimate adventure, Hero's expansion means access to a whole new world of thrilling skiing experiences. The untouched, rugged terrain will provide a playground for those who thrive on the adrenaline of skiing steep, ungroomed slopes and navigating through trees. It's the kind of terrain that can leave even the most seasoned skiers with a sense of accomplishment and exhilaration.
However, the introduction of Hero's terrain expansion also brings certain considerations for skiers on Aspen Mountain. While it's a welcome addition for experts, it might not be suitable for beginners or even intermediate skiers. Safety is a significant concern, and skiers must be well-prepared, equipped, and experienced to tackle these challenging runs. Avalanches and extreme weather conditions are also potential hazards in such terrain.
The introduction of Hero's expansion could lead to a more balanced distribution of skiers across the mountain. By catering to experts and extreme skiing enthusiasts, it can alleviate congestion on other popular runs, enhancing the overall skiing experience for all skill levels. Skiers seeking a more relaxed and groomed experience will likely benefit from fewer crowds on the beginner and intermediate runs.
Summary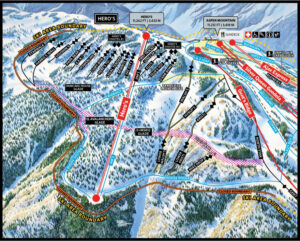 The Hero's ski terrain expansion on Aspen Mountain represents a bold step towards enhancing the skiing experience for experts and extreme skiing enthusiasts. It offers a unique and thrilling style of skiing, characterized by steep and challenging terrain. This expansion adds a new dimension to Aspen's skiing offerings, but it must be approached with caution and respect for the inherent risks. While it might not be suitable for everyone, it contributes to a more balanced and diverse experience for all skiers on the mountain, making Aspen a truly inclusive skiing destination.